New Announcement
New title for treble choir by Jill Friedersdorf and Melissa Malvar-Keylock from Colla Voce Music
Date: May 15, 2014
Views: 4995
Choir type: Children's and Youth Choirs
Voicing: Children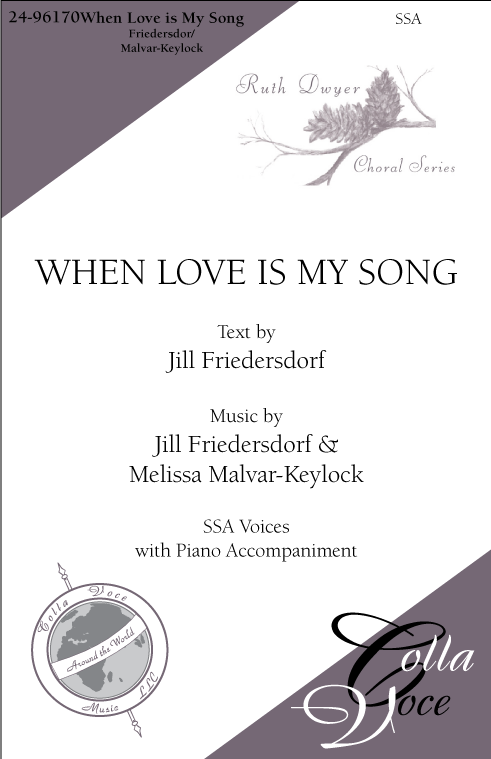 Click the cover image to view the score in its entirety.
Once again, Jill Friedersdorf and Melissa Malvar-Keylock have collaborated to create a winning example of treble choir music.  "When Love is My Song", written in honor of long-time music educator, Ruth Dwyer, has been crafted by women who have much experience writing for children and youth.  The primarily homophonic part writing should prove accessible to a wide range of choirs and the work as a whole would be ideal for an all-state or "circle the state with song" type of event.  Be sure to check out all of the musical collaborations by these two talented ladies at 
www.collavoce.com

Normally announcements aren't meant to be replied to, but if you need to contact the author, click on the icon next to the author's name above.