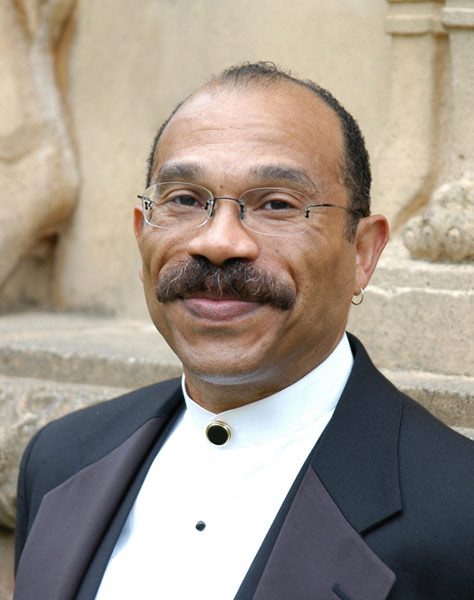 Joseph Jennings has officially
stepped down
as Artistic Advisor of Chanticleer, to become Music DIrector Emeritus. Chanticleer is probably the best-known male chorus in the USA, perhaps in the world, and may be (someone correct me if I'm wrong) the only full-time professional choir in the United States. Jennings has been in ill health for some time, and uses a walker.
I was present the other day at what might be Jenning's last performance with the group, the final concert of an annual choral workshop Chanticleer hosts at Sonoma State University in California. As the concert finale, the entire group sang what has become Chanticleer's signature piece, Franz Biebl's Ave Maria. And there were tears, both from singers and from the conductor. The curtain call afterwards was very emotional, especially for the Chanticleer members, all of whom exchanged wet-eyed hugs with Jennings during an endless standing ovation.
By the time we reached the last song in the set, Franz Biebl's "Ave Maria", the conductor's eyes were full of tears. They trickled down his cheeks as he moved his body to shape our singing. And all around the stage, the chorus responded to his gestures, in turn giving voice to Biebl's angelic music and the spontaneous surge of his emotions.
Matthew Oltman, who has had the title of Music Director all this year, will continue to lead Chanticleer from this time on.
I brought my family to see this performance, and my 9-year-old son sat in the front row, right next to the conductor. Jennings shook his hand at the end. I'm glad he had the chance to see this concert, although he has no idea he just shook hands with a superman. We will miss you, Joe!