High School Choral Leadership Conference
Saturday, October 13, 2012
A. J. Fletcher Music Center
Greenville, North Carolina
Dr. Andrew Crane, Director of Choral Activities
Matthew Oltman, guest clinician
Designed as a unique "honors" choral experience for high school singers and interested teachers, this event will feature visiting clinician Matthew Oltman (Music Director Emeritus of the Grammy award-winning male vocal ensemble Chanticleer), as well as ECU choral and vocal faculty. High school music educators will nominate a balanced quartet or octet from the most deserving choral leaders (grades 10-12) from their choir, and may accompany them to the festival. During the event, students will focus on leadership in building an ensemble, vocal production, choral techniques and strengthening musicianship. Student mays also attend a Master Class with ECU vocal faculty for coaching on solo vocal literature. Additionally, teachers are invited to attend a lunchtime Conductors Session, focusing on choral teaching and rehearsal strategies.
The event will run from approximately 9:00- AM - 4:00 PM. Registration is $25 per student, which covers the cost of all music, lunch, and a parking pass.
For more information, and to register, please visit the
ECU Choral Music Webpage
. For any questions, please e-mail Dr. Andrew Crane at cranea@ecu.edu.
Matthew Oltman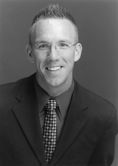 Matthew Oltman is Music Director Emeritus of the Grammy award winning male vocal ensemble, Chanticleer. During his tenure as Music Director, Mr. Oltman led the ensemble through three critically acclaimed seasons, which included over 300 concerts in more than a dozen countries. He conducted over 450 high school choral and orchestral students from across the country in Chanticleer's first National Youth Choral Festival, The Singing Life, and led numerous day-long Youth Choral Festivals in communities in several states.
During the 2011-2012 academic year, Mr. Oltman served as Guest Director of Choral Activities at UC Berkeley  where he conducted the University Choir and the University Chamber Singers. Mr. Oltman served as the 2012 Texas All-State Men's Chorus conductor and guest conductor at the first Anuna International Choral Summer School (Ireland). Originally from Des Moines, Iowa, Mr. Oltman earned a B.M. in Vocal Performance from Simpson College and an M.A. in Music from the University of York in England. He currently works for Distinguished Concerts International New York in program development and continues to serve as a guest conductor, clinician, and vocalist for ensembles across the country