The mission of the ACDA is to inspire excellence in choral music through education, performance, composition, and advocacy.
New Announcement
East Carolina University ACDA presents "Building a Choral Program" with Mr. Bruce Rogers from Mt. San Antonio College, CA
Date: September 24, 2013
by John McDonald
Views: 1824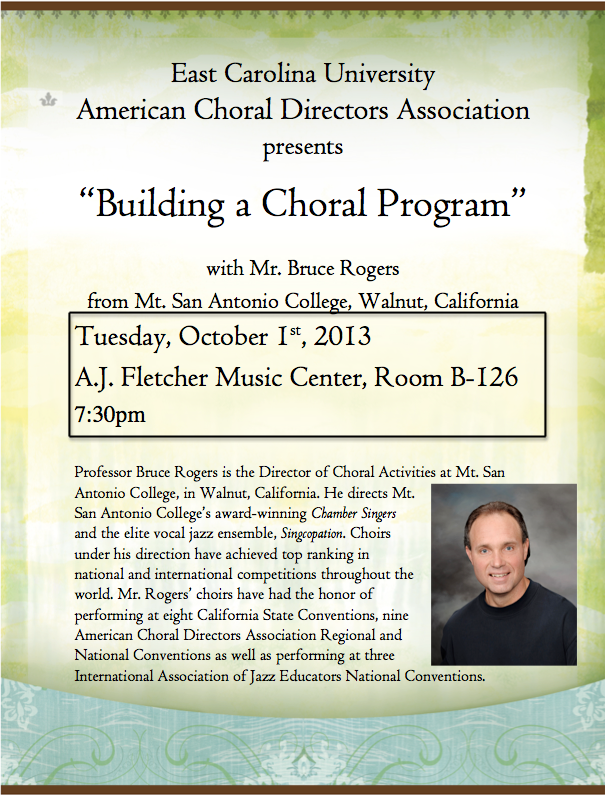 Normally announcements aren't meant to be replied to, but if you need to contact the author, click on the icon next to the author's name above.