The mission of the ACDA is to inspire excellence in choral music through education, performance, composition, and advocacy.
Salutations - CD by Albion Choir
Date: December 28, 2013
Views: 1693
Albion's Musical Director Fraser Wilson introduces SALUTATION, the new Christmas record from the British choral group. It features new arrangements of six beautiful traditional carols including The Truth From Above, Away in a Manger, and The Sussex Carol.
SALUTATION is now available, both for digital download and on CD! (We will post it to anywhere in the world. Fact.)
Visit Bandcamp alturl.com/ifpfb to get your paws on it. And please give it a share if you liked it!
Join us on BOOKOFFACE (www.facebook.com/albionchoir) and follow our bleats (twitter.com/albion_choir) for more little treats and craic.
Sheet music is available for purchase at alturl.com/psg5d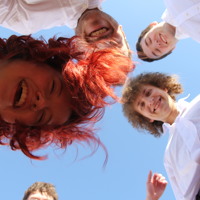 You must log in or register to be able to reply to this message.