New Announcement
New Release for Two-Part Treble Voices from Colla Voce Music
Date: June 23, 2014
Views: 1298
Choir type: Children's and Youth Choirs
Voicing: Children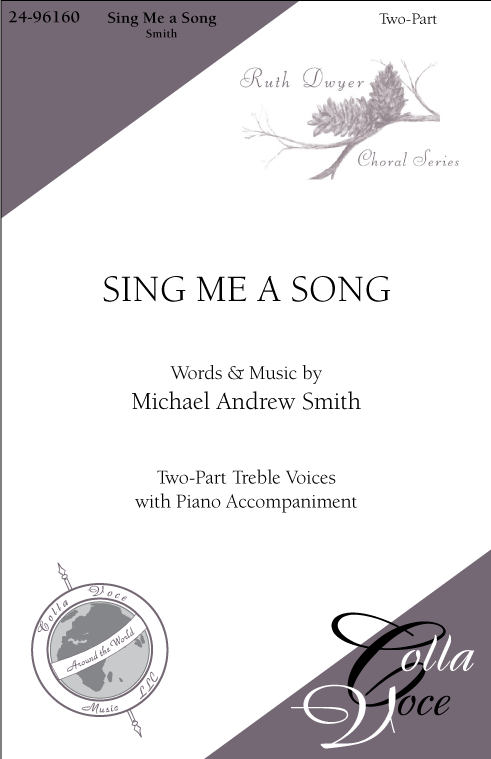 Click the cover image to view the score in its entirety.
In Sing Me a Song, Michael Andrew Smith has created a tender-sweet melodic character that will evoke the memory of the gentle love and trust between parent and child, grandparent and child or friend to friend.  His accessible harmonic part-writing takes the singer from canonic entrances and leads them gracefully into homophonic part-singing. I highly recommend this piece for your concert series, Grandparent's Day, Mother's Day or any special occasion.     ~Ruth E. Dwyer
Normally announcements aren't meant to be replied to, but if you need to contact the author, click on the icon next to the author's name above.