New Announcement
New Unison Christmas Title by Edvard Grieg from Colla Voce
Date: July 23, 2014
by Chris Matthews
Views: 1345
Choir type: Children's and Youth Choirs
Voicing: Children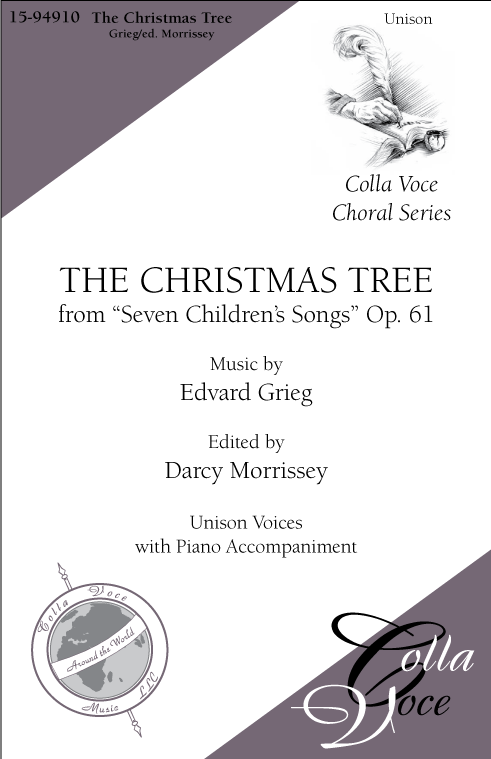 Click the cover image to view the score in its entirety.
Colla Voce Music is proud to announce the release of "The Christmas Tree" from Edvard Grieg's "Seven Children's Songs" as edited by Darcy Morrissey.  This delightfully simple Christmas song for unison and piano features all the things one would expect from a master like Grieg and is an ideal choice for your choir's next holiday concert.  Don't forget to check out Darcy's other two Grieg editions at
www.collavoce.com
.
Normally announcements aren't meant to be replied to, but if you need to contact the author, click on the icon next to the author's name above.