The mission of the ACDA is to inspire excellence in choral music through education, performance, composition, and advocacy.
Contact this user
Peter Bird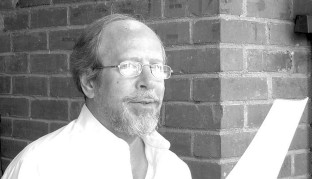 Peter Bird has been singing in choirs and choruses since 1964, but only began composing in 2005.  (He took some time out for a career in geophysics.)  He strives to continue the tradition of beautiful and heartfelt diatonic choral music that stretches from Tallis and Byrd to Thompson and Lauridsen.  His work is not yet well-known, but has been performed in Los Angeles, Flagstaff, Interlochen, Easton, Kingston, Scotland, The Hague, France, and Beijing.  His texts and subjects span the northern hemisphere: Pacific Northwest, California coast, Sierra Nevada, Grand Canyon, Rocky Mountains, Great Plains, New England, Iceland, Ireland, England, Finland, Russia, and Japan.
Please visit his composer web page at:
where you will find both (free) score PDFs and (full-length) MP3 and MIDI realizations of many pieces: currently 27.  Most are for SATB or SATB-with-divisi, but "Mountain stars" is SSAA and "Mountain streams" is TBarB.  Suggested accompaniments include: none (10 pieces); piano (8 pieces); organ (7 pieces); violin & flute (3); oboe & piano ("Enduring"); flute & vibraphone ("Mars"); drum ("Night song"); or a small chamber orchestra ("Continental divide").
ChoralNet Communities